MX6000 Pro
Product Description
The MX6000 Pro is a large professional 8K LED display controller of the brand new COEX control system series developed by Xi'an NovaStar Tech Co., Ltd. (hereinafter referred to as NovaStar). It features 12-bit color depth, real- time multi-screen scaling, 0-frame latency, and HDR capabilities, providing precise brightness control, accurate color reproduction, and an excellent image quality. Its plug-in card design is specifically tailored for future LED displays, allowing for flexible input and output card configurations that are stable and easy to maintain. With a compact 6U size, it can support up to 32x 4K@60Hz or 16x 8K@30Hz video inputs, with a maximum load capacity of 144 million pixels, making it ideal for large-screen configurations.
The MX6000 Pro supports up to 7 different types of input cards for 8K, 4K, and VoIP, as well as providing two types of output cards: 4x 10G fiber and 1x 40G fiber. By combining with different models of fiber converters and receiving cards, it can easily form two solutions: 1G or 5G. Due to its optical port only output design, it greatly simplifies on-site cabling and supports long-distance transmission. Furthermore, it has the ability to provide backup between devices, cards, and Ethernet ports. It can swiftly switch and generate automatic alarms in the event of failure, guaranteeing a steady output at the site. On top of that, it can work with the control software VMP (Vision Management Platform) to provide a better operation and control experience.
The MX6000 Pro offers many advantages such as highly integrated design, premium image quality, powerful performance, tremendous load capacity, and easy control. It is widely used in rental services for large events, xR/VP studios, large fixed installation applications, TV production, e-sports events, exhibition halls, and other application scenarios.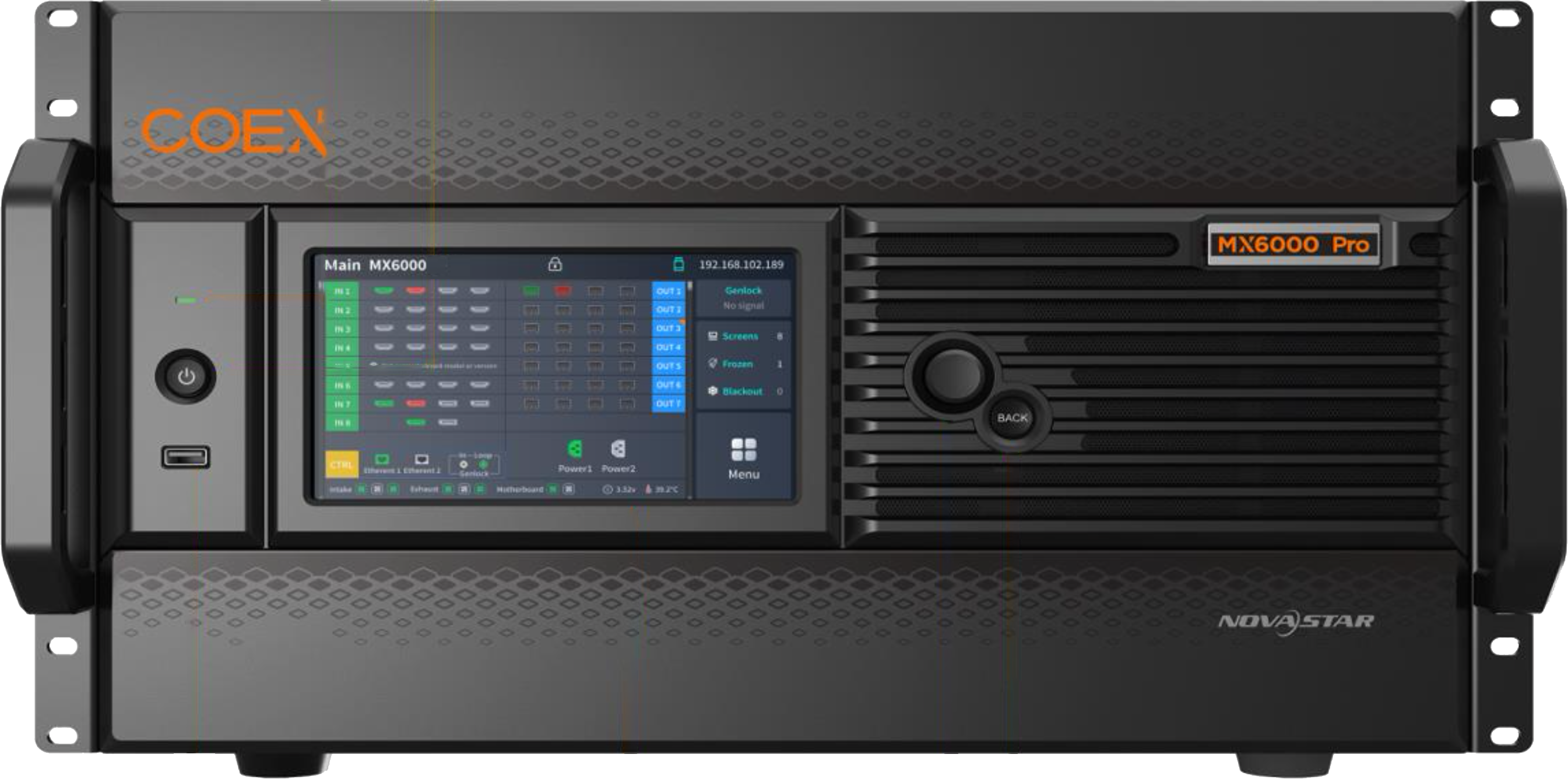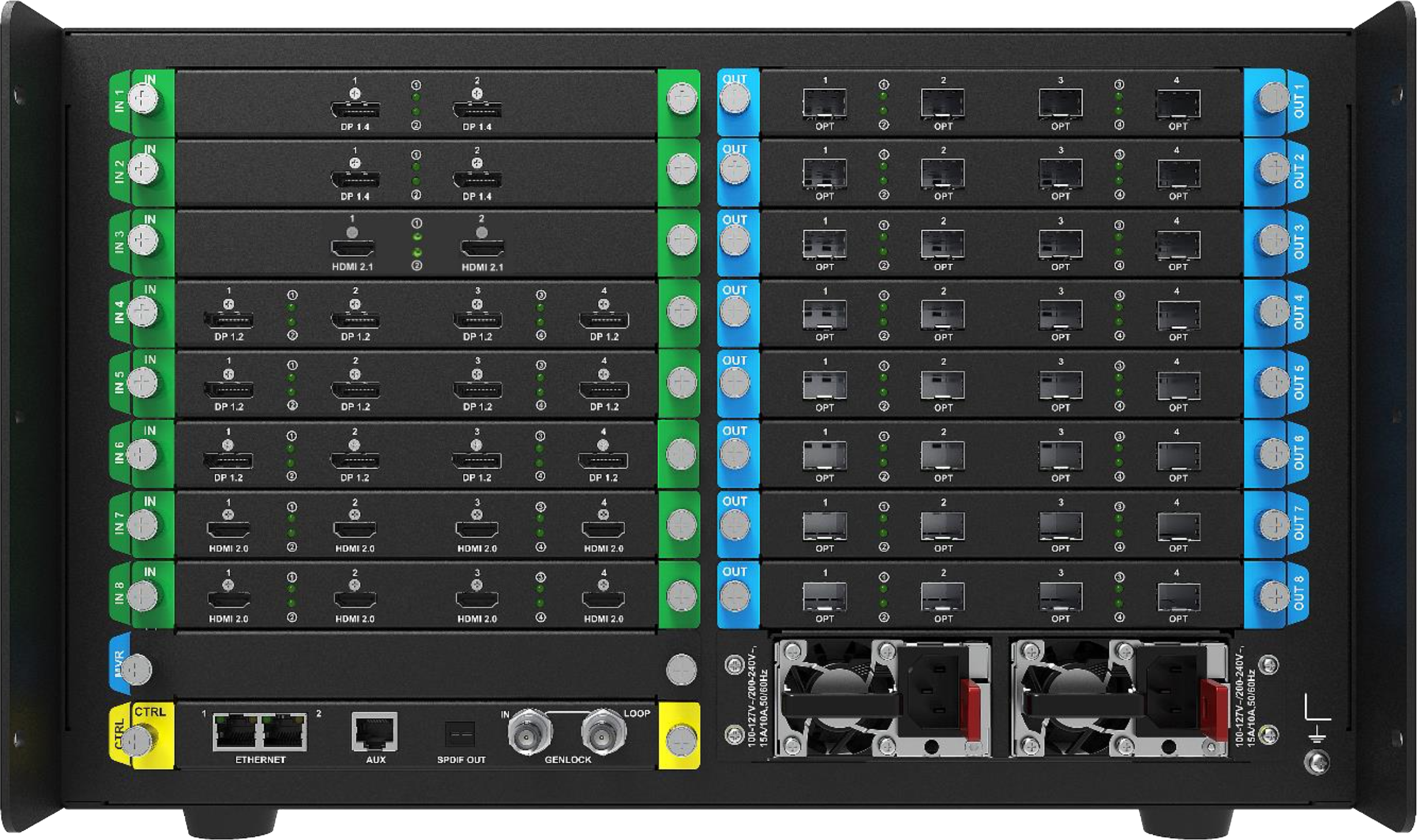 Vill du veta mer?
Fyll i dina kontaktuppgifter i formuläret nedan så hör vi av oss så snart vi kan.


Relaterade produkter