Virtuell Produktion (xR Studio)
Virtuell produktion med MicroLED skapar den bästa produktionen.
XR (Extended Reality) är en typ av virtuell produktionsteknik som använder LED-skärmar i samband med en 3D-mjukvara för att simulera effekten av en riktig scensättning i ett virtuellt 3D-utrymme.
Jämfört med en traditionell greenscreen-produktion blir den virtuella tekniken både kostnadseffektiv och tidsbesparande varav man gör bearbetningar i real tid genom att man bygger och anpassar miljön på plats. Denna teknik låter även skådespelare interagera med scenens virtuella delar som hjälper till att uppnå en mer realistisk och naturlig produktionseffekt.
Den största fördelen med LED-väggar är att dioderna blir en del av ljus och skuggsättning i produktionen, som istället för att simulera i efterhand kan man anpassa behovet i real-tid.
Det är inte bara för virtuell produktion som detta system har sina fördelar. Det är för alla typer av skärmar där man önskar ha ett hanterbart allt-i-ett lösning för videomixer, live-produktion, broadcasting, podcasting, tv-produktion, filmproduktion, gäststudio, teaterskärm etc.
NovaStar xR-lösning är speciellt framtaget för scenarior för kamerafotografering och kan effektivt löser alla problem som tidigare typer av LED-processering såsom banding genom att skärmen på hårdvarunivå anpassar sig efter kamerorna för bästa upplevelse.
Exempel på systemdiagram för Virtuell Produktion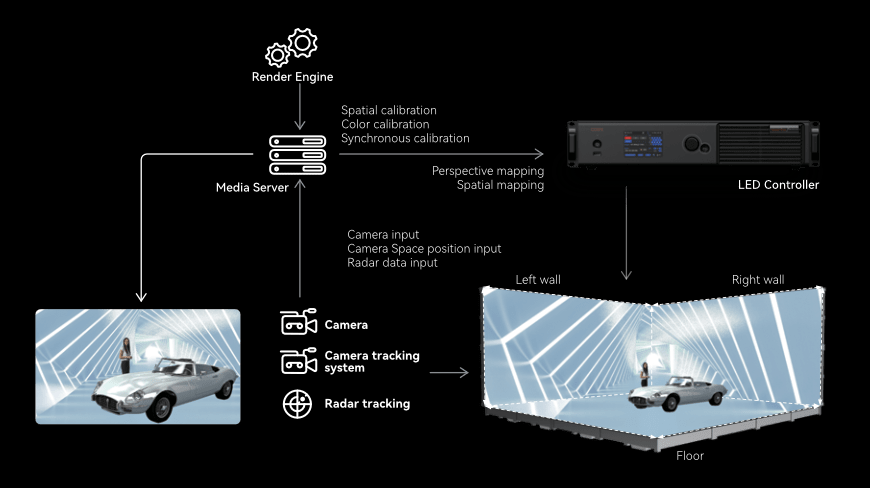 XR-systemet har inbyggt branschledande bildbearbetning som i realtid hjälper användare att skapa fotograferingsscener som är mer jämförbara med verkliga miljöer som kan sparas som individuella scener, snabbval och förhandsval.
I kombination av hårdvarulösning med mjukvara drivs allt från samma allt-i-ett mjukvaruplatform VMP, som integrerar allt i ett och samma program som gör det enkelt att använda och bygga på.
Frame Multiplexing
Supports frame multiplexing allowing users to reframe multiple video feeds in the same time field. Utilizing the camera's genlock phase offset, it becomes possible to output multiple effects simultaneously within a single shooting scene, improving work efficiency and reducing cost.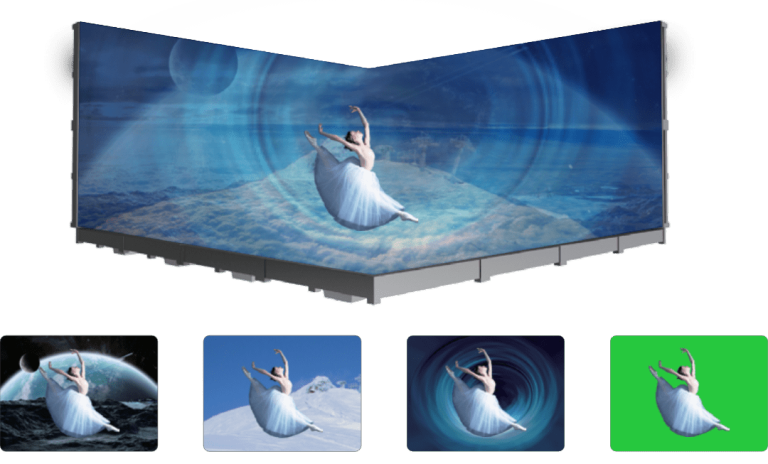 Shutter Fit
Supports synchronization of LED display refresh rate and camera shutter parameters, allowing the LED display to automatically adapt to camera expo- sure time and frequency, alleviating scan lines.

Phase Offset
Adjusting the output phase offset value allows the LED display and camera to perfectly match. This helps prevent black field and image tearing from being captured by the camera when shooting the LED display.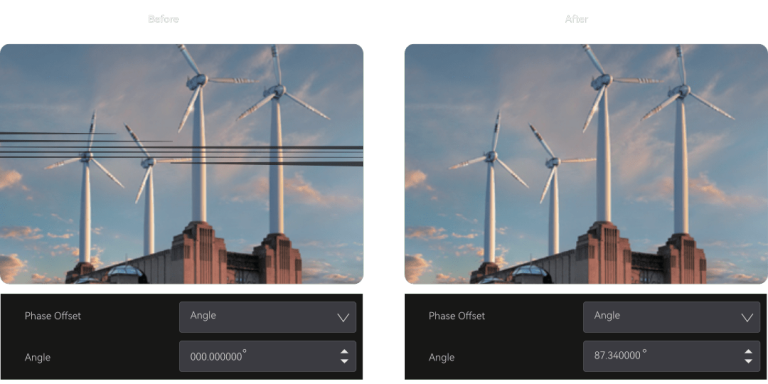 HFR
Supports high frame rates up to 120Hz, 144Hz, or even 240Hz. This allows smooth representation of video featuring high-speed moving objects.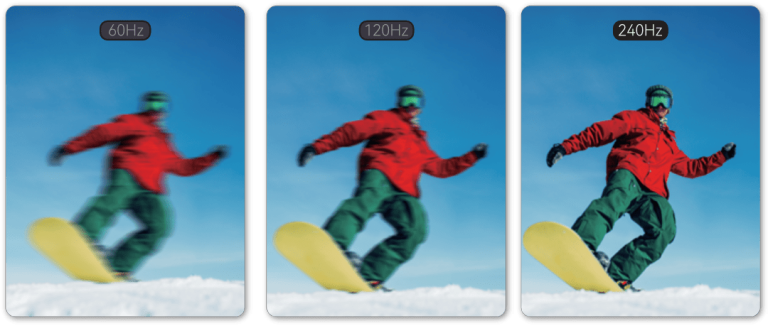 Color Replacement
Supports unrestricted color replacement, with minimal impact on other colors.

14CH Color Correction
Precise adjustment of hue, saturation, and brightness of primary, secondary and tertiary colors, with basic adjustment of black and white, ensuring perfect colors that retain their intended beauty.
Color Curve + 3D LUT
Curve adjustment and importing of 3D LUT files let you manage color in creative and artistic ways, just like a Hollywood colorist.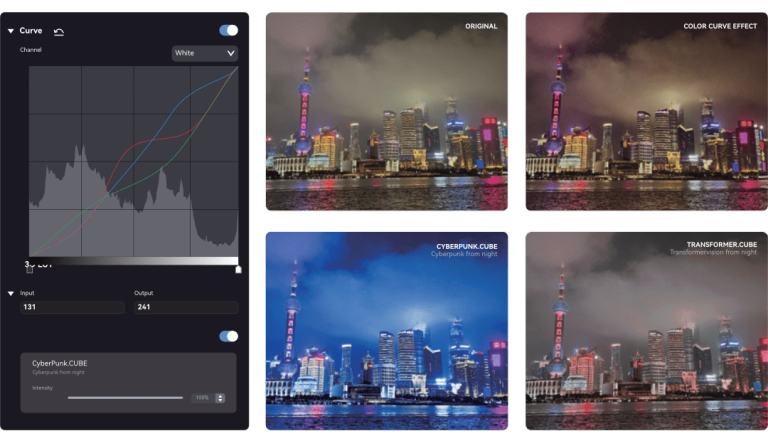 Contrast + Black level
Allows independent adjustment of highlights and shadows by contrast and black level, avoiding overexposure in bright content but delivering rich details in dark content.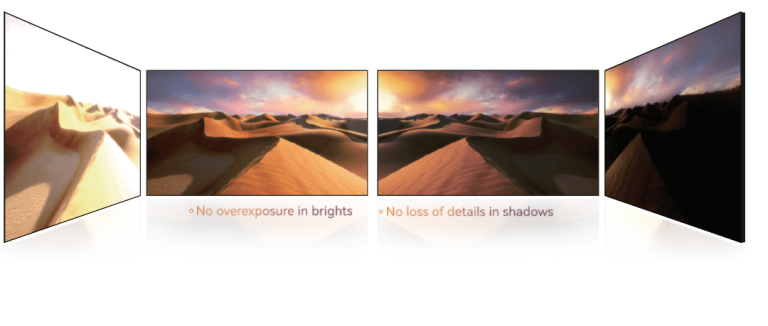 Scenario Presets
Different display requirements are necessary to meet the needs of different shooting scenarios. Presets allow users to save settings in advance, including brightness, color temperature, gamma, and more, all retrievable with a single button press.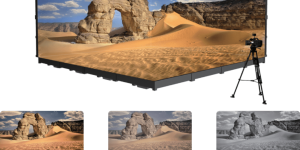 Dual Image Booster
The all-new MX series solution is equipped with Image Booster 2.0 and Dynamic Booster technologies, which can improve the performance of grayscale, color and contrast ratio, creating an immersive view to fulfill the requirements necessary for xR applications.

Novastar VMP Software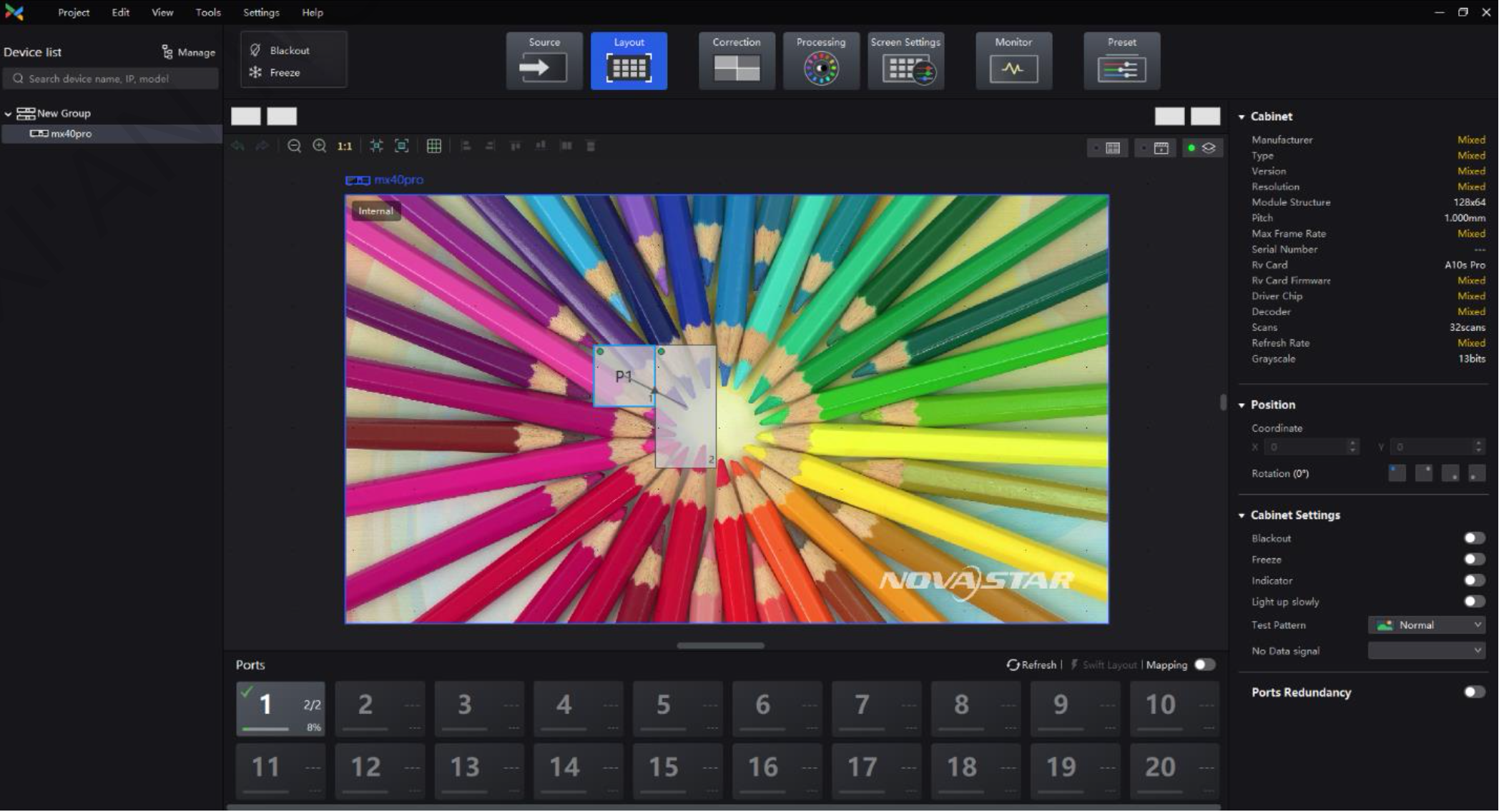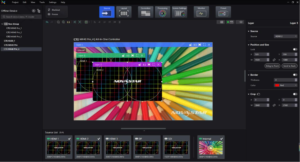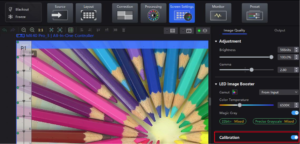 Huvudprodukter i Novastar COEX-serien
Vill du veta mer?
Fyll i dina kontaktuppgifter i formuläret nedan så hör vi av oss så snart vi kan.